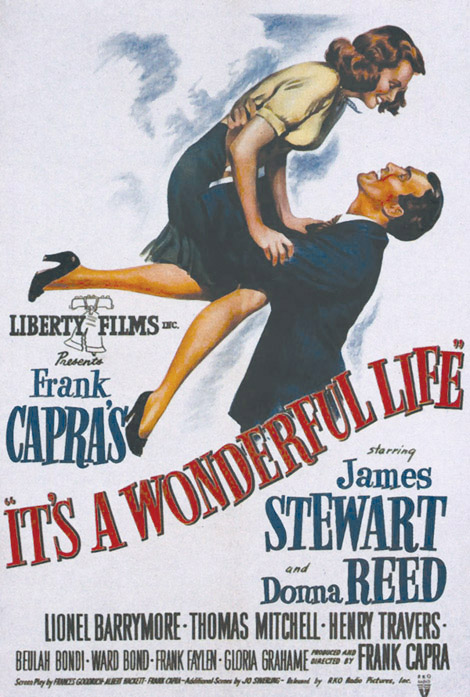 We have just finished two glorious weeks together as a family. Truly it is

A wonderful Life

as George Bailey believed. My own George Bailey certainly does and for that I am grateful.
George... aka the hubby, celebrated his birthday on Christmas day so it is always a double celebration in our house.
Can you really beat celebrating your birthday on the same day we celebrate the baby Jesus who gave his life for us?
With the New Year steaming full speed ahead I look too what is before me.
I will admit there were some tears and raw emotions for me this weekend.
An ending and a beginning. Being the visual person I am it should be no surprise that the new year brought these feelings to the surface.
This is the other side of the mountain, the turning point, the tipping point... what ever you want to call it. From here on it is preparing for the next step for our family.
We prepare for Dan's final semester of High school, plans for college, Ali's last year as an R.A., which begins the search for a house to fit all the sweet friends she wants to live with next year. A search for a home for hubby and I in a new state. A decision as to how long we keep our darling cottage here. Decisions, decisions... just the little details of life that can stop us in our tracks if we let them.
And then of course all the relationships here ... precious people who have blessed me beyond measure and become woven into my life like the fabric of a cozy blanket that warms me. Yes, that is my visual of home here.
In my moment of falling apart this weekend my husband said to me, " The major upheavals in your life have been brought on by the men in your life." I thought about that for a moment, knowing what he was referring too and I was struck by two thoughts. First was, you silly man, you would look at it from a mans point of view...ha, ha. But I knew he also saw the bigger picture. He is always looking for the eternal perspective.
My second thought was that he was correct, but he may not know how profound his statement was....
One of my earliest memories as a child was the loss of my darling 4 yr old brother. This no doubt had a deep effect on me as I watched the adults in my life handle this tragedy. My faith solidified through this by watching my parents. They clung to their faith through their agony. I learned quickly who you could always count on ... and it wasn't man.
I also experienced a piercing pain that dulls with time but is never really gone. I was 6 yrs. old.
Fast forward. I am 28, pregnant with my first child, my high school sweetheart who is now my husband is diagnosed with terminal cancer. I lose him when our baby daughter is 3 months old.
During those 10 months I am screaming out to God that I did not sign up for this and he has to fix this NOW, or I will die. I become a new mom, clinging to my faith in a God I know I can trust with every fiber of my life. I think back to losing my brother and that same faith carries me through this time.
The faith of a child, believing that this God I was learning about as a 6 yr old loves me so much that he gave His son to die, just for me.
On the day" blue eyes" joined the angels in heaven I could say, " Not my will, but thy will."
This is not because I am strong. No, I am weak. It is simply a picture of the the peace that passes all understanding. The God who created the heaven and the earth also cares about every fiber of my life and weeps with me and he carries me in his arms when I cannot walk.
God in all his love and mercy brought a wonderful man into my life two years later. A man full of integrity, generosity and love. We share a love for new experiences and recognize that this life is a journey and not a destination. We trust in a God that we believe has a plan for us and goes before us. We trusted him with that as we left the east coast with our two little ones to make a home in the land of corn. Oh, what blessings he has brought us here!
We continue though, knowing that it is not up to us to decide when we are satisfied and content. God directs us no matter the time of life. Do we continue to trust and follow him?
My husband was correct, it has been the men in my life that have caused the most commotion, upheaval, change, uncomfortableness, stretching. They have also brought so much joy and passion to my life.
The obvious thing is who the Man is in my life that has allowed this and blessed me with this life.
The One who came in the form of a man and yet is God.
That was my thought when my husband spoke those words to me.
Yes, it is God who is my great protector, the lover of my soul, my healer, my comforter, my rock and my redeemer.
He is my joy, my peace, my contentment. He knows everything about me and loves me anyway.
Yes, it is

A Wonderful Life.