This was a post from last summer.... worth reminding myself of my role as mama and My One Desire... with these precious souls.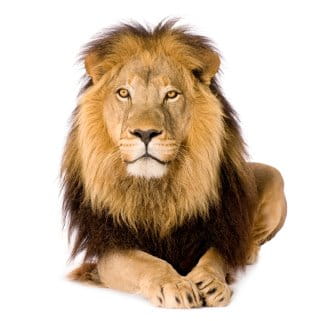 This is my friend Aslan... from Narnia
Remember when your babies were born and you dreamed of what they might become?
Night club dancer, lawyer, circus star.
I resisted the urge to say cowboys. Oops.
Okay, maybe these were not in your top ten.
You saw your girl or boy, married, living down the street from you.
Enjoying Sunday dinners, going to church together.
Be honest...
you were hoping for at least two of the three.
If they live down the street you can skip Sunday dinner with them.
Just mosey down after dinner (why waste time calling on the phone?) and suggest a game of gin rummy or spoons (what?)
I am sure they will be thrilled. Wink, wink.
To be honest, my brain did not spend much time pondering where they might live.
My brain was in the "I hope I make it through the day" and "Kid, I hope YOU make it through the day"mode.
I've asked my husband more than once why we didn't have more kids. He shakes his head and smiles.
He says I had something to do with that decision.
What would become of these little ones?
I knew early on that these children were not mine.
I had been given an opportunity to develop them, show them Christ.
I reminded myself to tread lightly on the path God would open to them.
The blessing was all mine, but I had to hold loosely, letting their hearts go where He called.
Kids seek their parents for guidance and I did not want my guidance to be selfish or self seeking.
Hmm, that is not an easy task.
God has a plan for each member of our family. He would not be checking in with me for a thumbs up.
" Okay God, I'm good with that."
God has given me a radar, for my selfish heart.
I recognize quickly when I suggest something that benefits me, not necessarily them.
Today, my 18 year old son will board a plane and fly to Australia. A five week mission trip.
I am excited for him! He will turn 19 in the outback. It will not be his first birthday spent in another country but it will be the first celebrated without family.
That's okay.
The people with him are part of his family now.
We will celebrate the boy when he returns.
The daughter is a brand new college graduate, with a real job. She also has a house she is responsible for, a lawn to water and mow and bills to pay.
She steps up quickly. At 4 yrs of age, my friends would comment on how mature she was. Maybe it was the contrast between moms silliness and daughters seriousness.
The daughter and the son have been living under the same roof this summer. It is mostly sweet, accept when the boy acts 18 and forgets to be gentle with his sister.
Yesterday, she told me she is going to miss him.
Today he told me that he is going to have a few moments during the next 5 weeks when he is a bit homesick.
This took me by surprise.
I told him he should miss us, and more than "a bit"
(He talks like his dad, many times his commentary has an English or Irish accent,
sometimes both.)
My husband is neither English or Irish. He is Italian and my conclusion is both boys are a bit off.
I kinda love that about them.
And.. the beauty is that every child can have this gift I desire for my own.
It is not something they receive because they are
can hit a ball out of the park,
It is because they are a child made in the image of GOD.
The person who has a mensa brain. The person who will never graduate high school or go on to college.
The person who will play in the Symphony. The person who will never leave her mamas home.
God gave them all equal ability to see HIM.
No worries in this department.
This desire I have for them is to know Jesus, and seek Him in all their life.
This is all I want and every person can do this. It is called a childlike faith.
Not to be confused with a childish faith.
"It isn't Narnia, you know," sobbed Lucy.
"It's you.
We shan't meet you there.
And how can we live, never meeting you?"
"But you shall meet me, dear one," said Aslan.
"Are -are you there too, Sir?" said Edmund.
"I am," said Aslan. "But there I have another name. You must learn to know me by that name. This was the very reason why you were brought to Narnia, that by knowing me here for a little, you may know me better there." ― C.S. Lewis, The Voyage of the Dawn Treader
Today I say goodbye to my lovelies and I put them in the care of my Father.
He knows the plans HE has for us.
I claim Him as my Fortress, my Rock, my Comfort.
I hope you have this desire for your children today.
Lay the burdens down at Jesus feet. He has a plan bigger than you can ever imagine.