This is a picture at the entrance of one of our countries V.A. Hospitals. If you have never visited one.. you should.
How many people visit Washington , D.C. and walk the paths of the W.W. II, Korean, and Vietnam Wall Memorials. How do you walk past 58,209 names of men who gave their life for our country.. without that uncomfortable lump forming and the eyes flowing with tears of names you will never know. We are connected as brothers and sisters.
We love our country and we recognize the freedoms that ONLY our country has.
The price of this freedom is emotionally portrayed as we walk the long wall.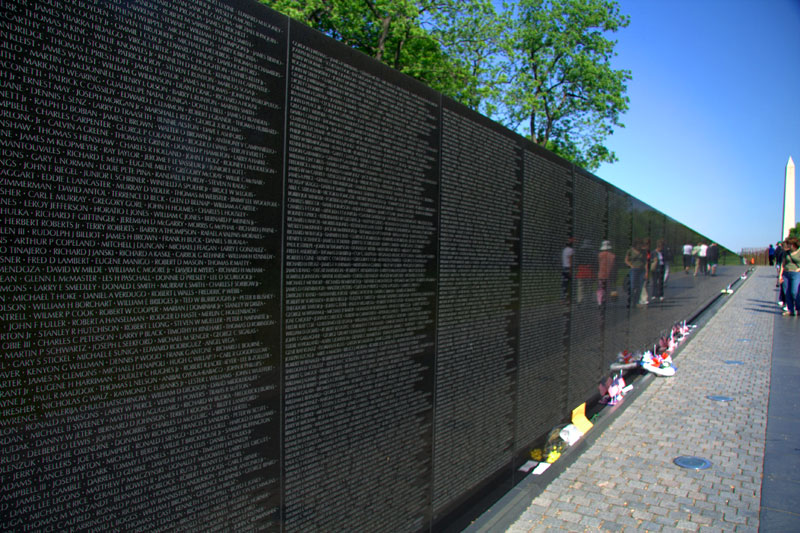 The names on these walls are forever remembered, at least by their own. They have a place of honor.
Do we remember to honor the living? The men and women who visit the walls of the V.A. Hospitals for treatment. They are scarred, some by loss of limbs, others you may not see. Emotional scars sometimes fester for years. Do we remeber these.... the Vietnam Vet who has suffered a life of conflict internally , after the conflict he witnessed.
For many, life has been very unkind. The life they once thought would be theirs, vanished.. with the sounds of war.
Let us pray for our veterans today. Let us lift up their faces to the One who loves them and created them in His image. Let us remember our men and women who have chosen this path of dedication to our country. The young man, my sons friend , who will become a Marine. I will pray for his mama, even now as it makes my eyes wet.
We are a blessed nation... let us never forget the price that was paid and will continue to be paid.